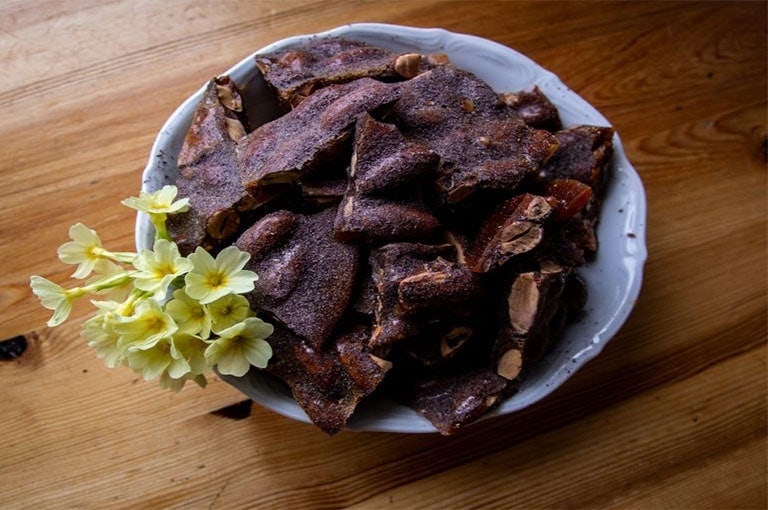 Dulse Almond Brittle
Ingredients:
100g golden caster sugar
50g butter
4tbsp water
100g toasted almonds
Handful of dulse powder to cover top of brittle
1. Put the sugar, butter and water into a non-stick frying pan and heat gently.
2. Continue to stir until the sugar dissolves. Then increase the heat and boil for 4-5mins. You're looking for a light golden brown colour.
3. Add the nuts and stir once before tipping onto a greased baking sheet.
4. Sprinkle on dulse powder.
5. Leave to cool and then snap into pieces to serve.