Lofoten Seaweed: Our Story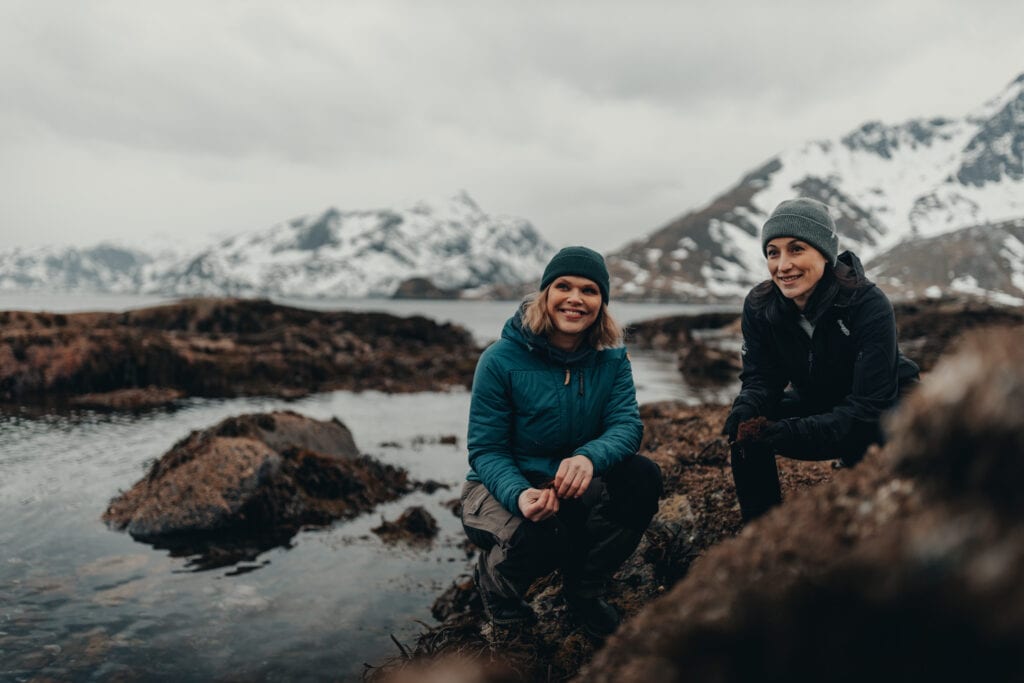 North Norwegian fire meets Japanese finesse
Angelita grew up cutting cod tongues and baiting long lines for her fisherman father in the village of Napp. The ocean was both a lifeline and a lifestyle for her family. With her roots firmly in the Nordic fishing traditions, she developed a passionate curiosity about seaweed as the food of the future.
Tamara grew up in New Zealand, where her Japanese mother used seaweed in almost every meal. She brought her heirloom knowledge and love of Japanese cuisine to Norway, where she loves creating pure, authentic food with her favourite ingredient!
The combination of knowledge, experience and traditions from opposite sides of the planet is at the heart of what makes Lofoten Seaweed's story unique. From diverse beginnings, united by a love of food and the ocean, Tamara and Angelita are passionate about bringing seaweed back into the modern kitchen.
Lofoten Seaweed are proud to be a female-led business that creates opportunities for the local community, whilst taking care to minimise our environmental impact. We work with award-winning producers and innovators, and our products are used in Michelin starred and Bocuse d'Or nominated restaurants across Europe and beyond.
But our hearts lie at home, and we can deliver directly to yours!
From Lofoten, weed love ♥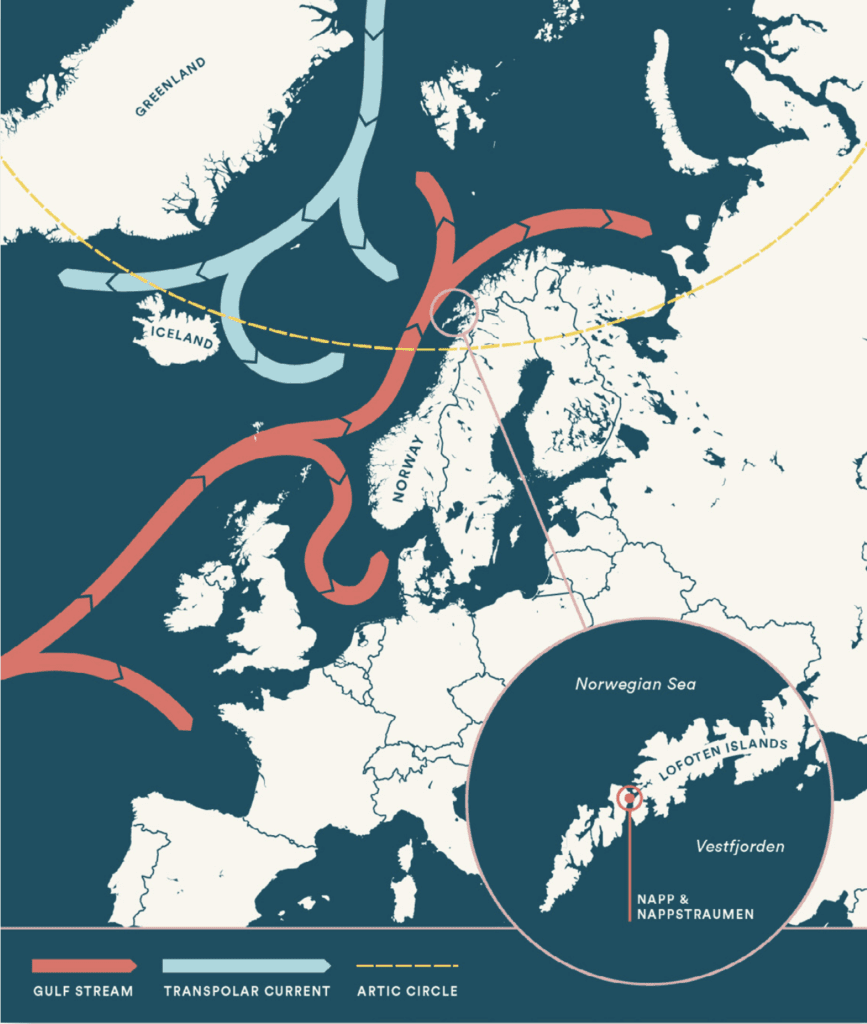 Life in Lofoten is challenging and beautiful. Framed by snow-capped mountains that plummet into the wild Norwegian sea, our islands are at the mercy of ferocious storms and bitter temperatures. But we're also blessed by some of nature's rarest phenomena: the Aurora Borealis and the midnight sun.
Lofoten's original settlements were built around Norway's oldest export – Skrei, or Arctic cod. Our unique ocean forms the perfect habitat for the world's largest cod fishery (as well as a myriad of other plant and animal life) because its arctic waters are fed by the warm gulf stream. As well as milder temperatures, the stream brings a wealth of diverse nutrients and minerals, which create a rich and varied underwater ecosystem.
Nappstraumen is a strait that connects Vestfjorden to the Norwegian Sea, after passing right by our doorstep in Napp! Full of fast-flowing, nutrient-rich water, it provides optimal growth conditions for seaweed and kelp. It is here that we harvest, paying close attention to the ecosystem to ensure that our relationship with the ocean continues to be sustainable and low impact.
We carefully monitor our harvesting locations and measure seaweed regrowth, logging our findings in a central database. We rotate locations regularly to ensure that the seaweed has adequate time to replenish, and we also work closely with a local, organic seaweed farm to ensure that our larger orders can be fulfilled without negatively impacting the natural environment.
Story Highlights: Awards and Mentions
2020 – Winner, Entrepreneur of the Year, Norges Vel
2019 – Honourable mention, Local Food Producer of the Year, Norway
2019 – National TV commercial, DNB, Norway
2018 – 3rd place, Arctic Value Creation, Norway
2018 – Female Business Award, Nordland, Norway
Our Team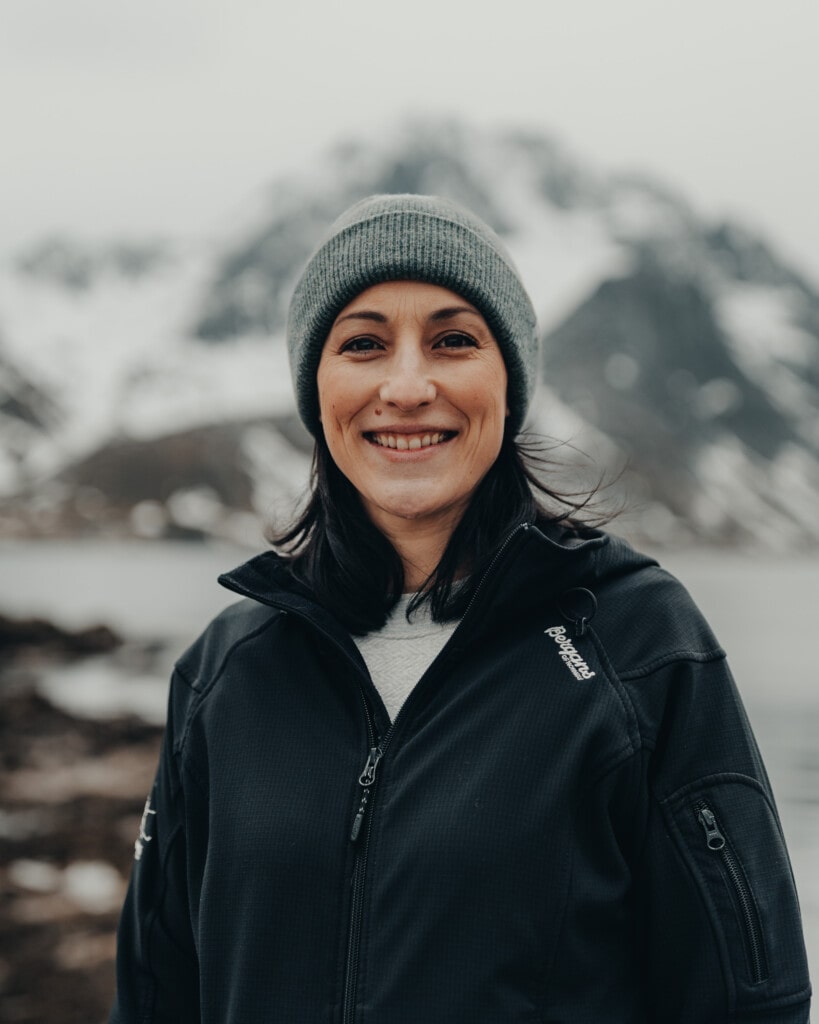 Tamara Singer
COO & Co-founder
Phone: +47 94877934
Email: tamara@lofotenseaweed.com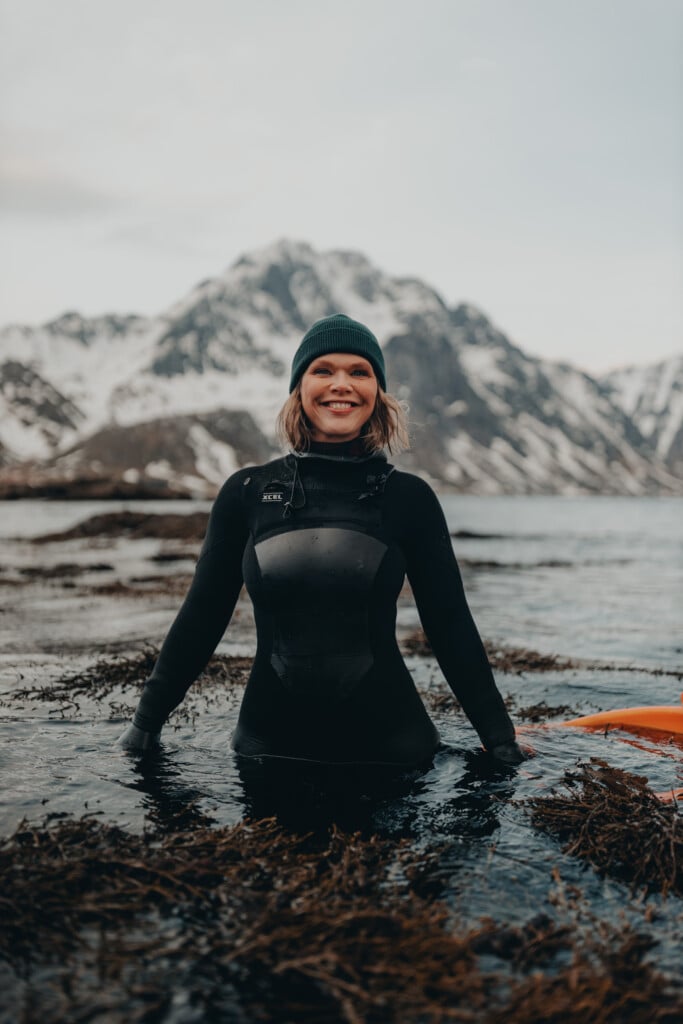 Angelita Eriksen
CEO & Co-founder
Phone: +47 90673522
Email: angelita@lofotenseaweed.com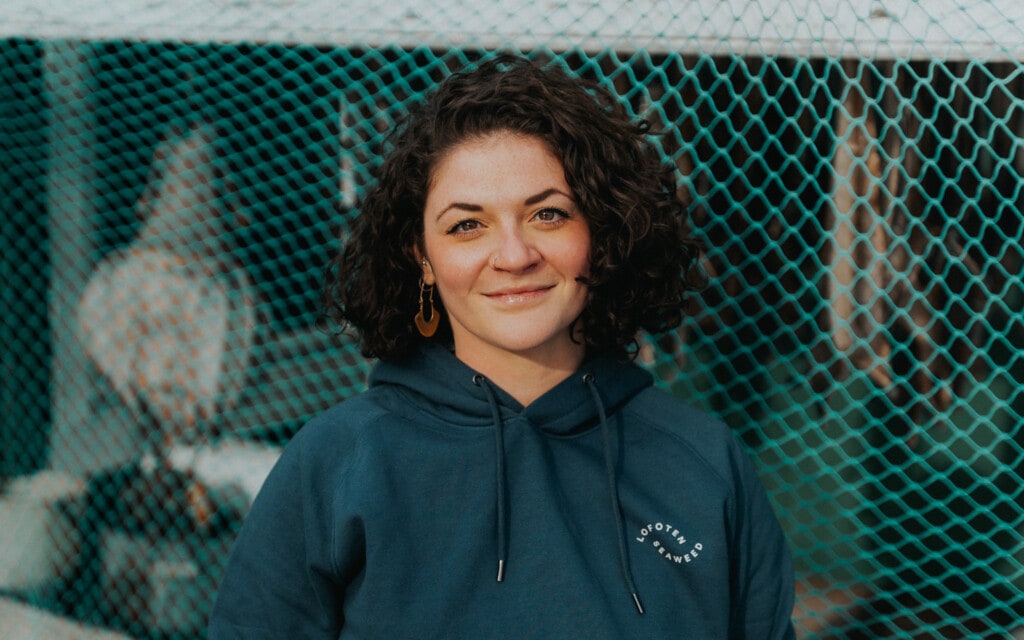 Steph Faulkner
Sales & Marketing Manager
Phone: +47 46331015
Email: steph@lofotenseaweed.com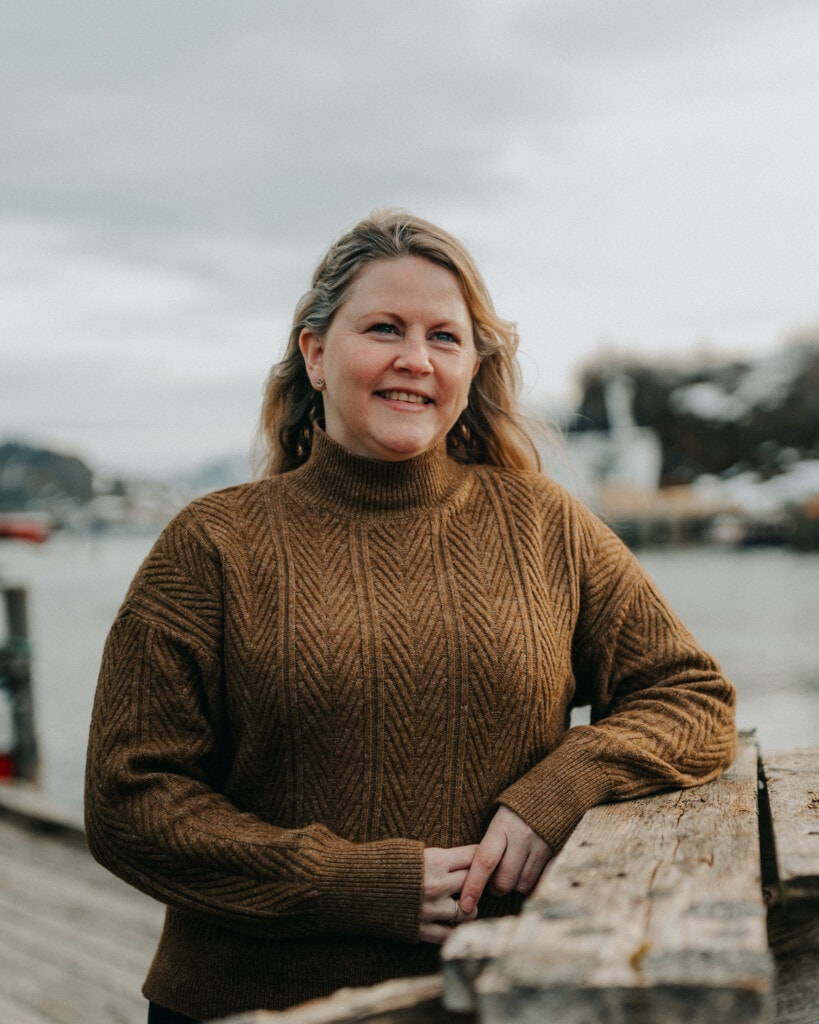 Kine Leiknes
Orders and Accounting
Email: kine@lofotenseaweed.com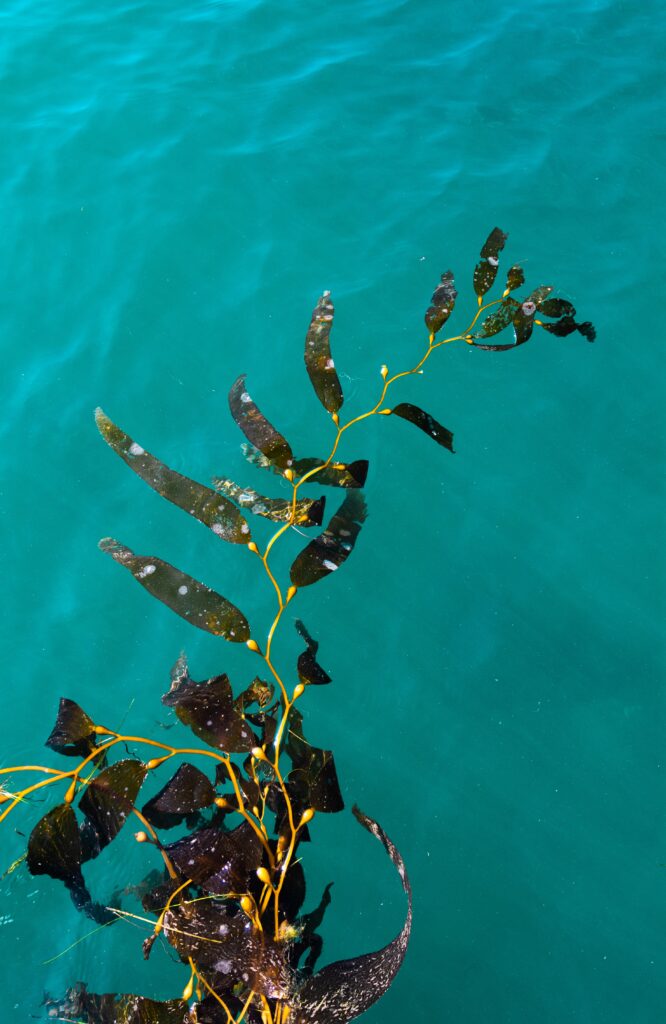 Marita Henningsen
Production Manager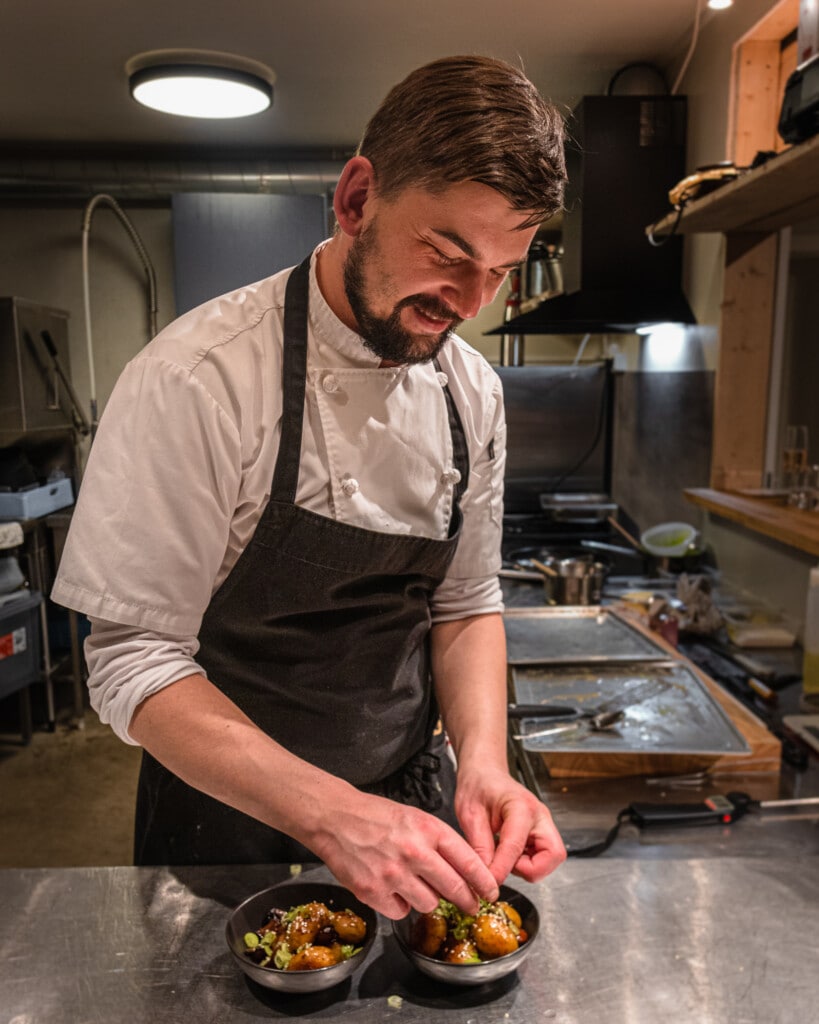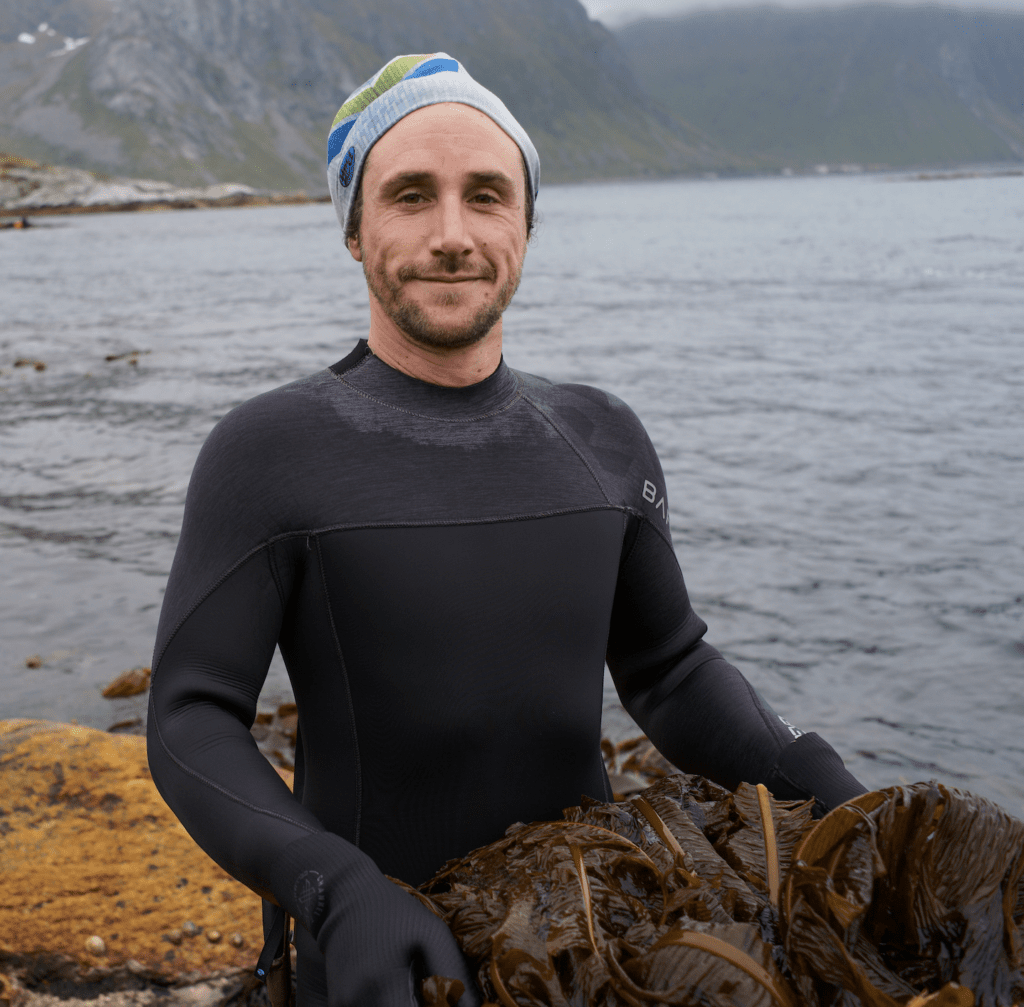 Germain Peltier
Lead Harvester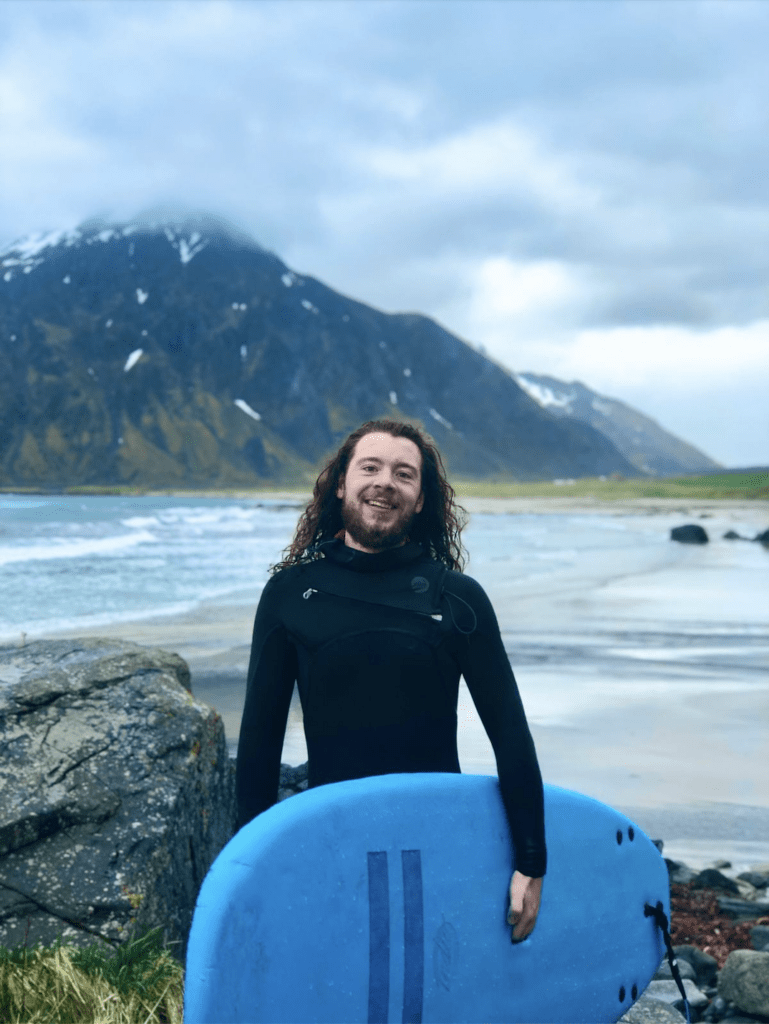 Paul Jurgschat
Boat Captain
Chiara Fabricatore
Production Assistant