On the sunny mediterranean coast of France you can enjoy the diversity of the ocean, including wild-harvested seaweed from Lofoten. There you will find world-renowned chef Mauro Colagreco's newest venture: Restaurant Ceto.
Inspired by the sea, their menu will celebrate the whole of the intercontinental sea, that surrounds us, according to the seasons. More than just a restaurant, Ceto will have its very own marine culinary workshop and house a maturation chamber for research and development of the region's aquatic species.
Contemporary cuisine is all about sustainability. It's about merging long lived food traditions with the modern, creating lasting businesses and food that can sustain us long into the future.
We are proud to be supplying Restaurant Ceto with our truffle seaweed. Now it stars as an addition in this 2-month matured tuna dish as a truffle seaweed dressing.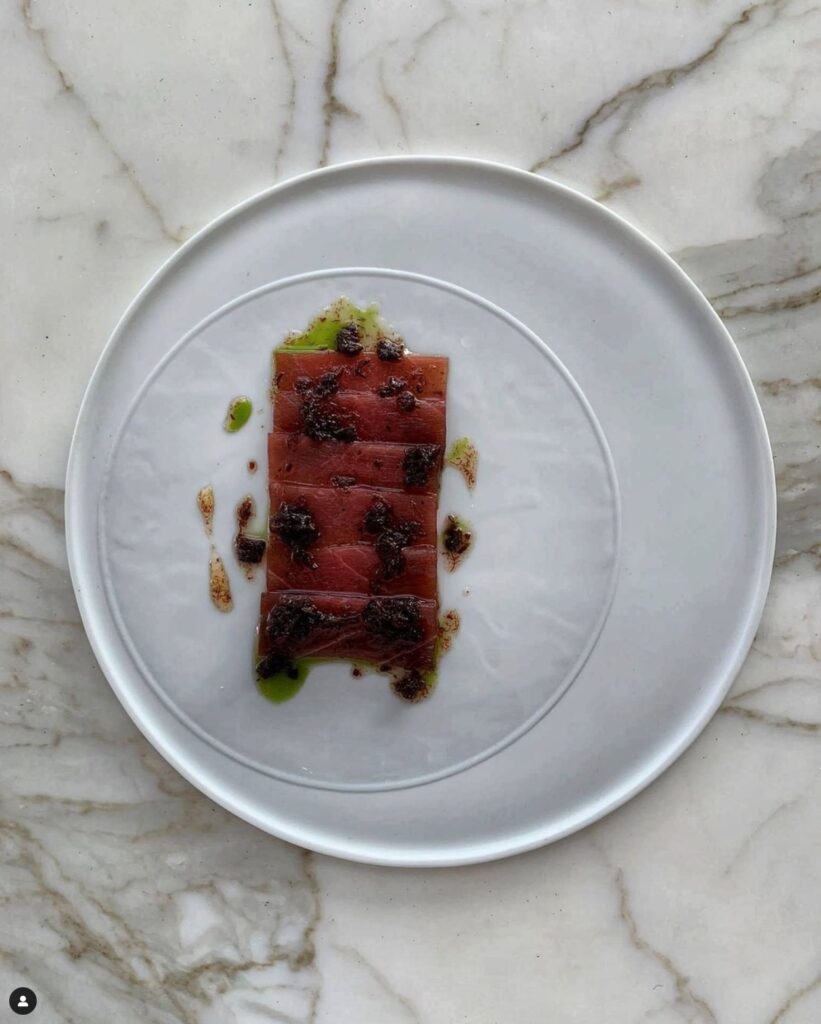 Seaweed deserves its spot alongside other kinds of seafood, and we are excited to see more chefs and restaurants creating exciting dishes with this wonderful ingredient. To change food habits we need adoption in all parts of the food industry, from Michelin-star worthy dishes to everyday meals.
The culinary world is shifting, and it's the chefs who are truly paving the way for the rest of the food industry – introducing and utilizing sustainable, seasonal produce.
For the seaweed-curious chefs out there, shoot us an email at post@lofotenseaweed.com to see how we can work together.
– From Lofoten, Weed Love.