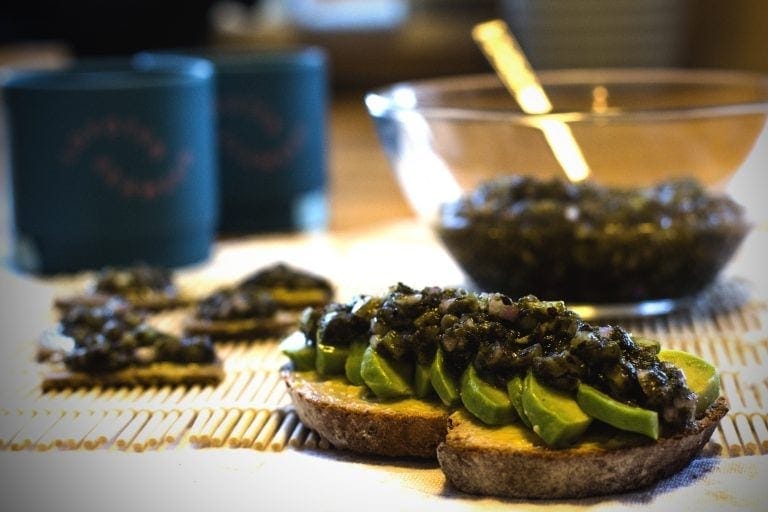 Simply Seaweed Tartare
Ingredients:
2 tablespoons Simply Seaweed
1 tablespoon capers
3 tablespoons chopped pickled cucumbers
1 small red onion
1 garlic clove
2 tablespoons olive oil
1 tablespoon sesame oil
1 teaspoon soy sauce
1. Soak the Simply Seaweed in water for ten minutes.
2. Finely chop the capers, pickled cucumbers, onion and garlic.
3. Strain the seaweed and mix them with all the other ingredients.