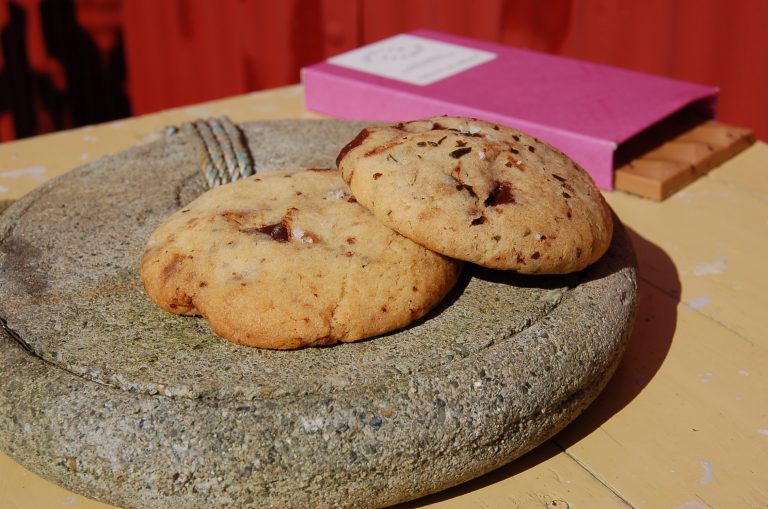 Sugar Kelp Chocolate Chip Cookies
Ingredients:
115 g soft butter
150 g sugar
1 egg
235 g flour
½ tsp salt
½ tsp baking powder
½ tsp bicarbonate of soda
150 g dark chocolate, chopped
3 tsp milled sugar kelp, or use one of our seaweed chocolate instead
1. Preheat the oven to 180ºC/160 ºC fan. Line two baking sheets with baking paper.
2. Beat the butter and sugar in a large bowl until pale and creamy. Crack in the egg and mix well.
3. Sift in and fold through the flour, baking powder, bicarbonate of soda and salt. Roughly chop and stir in the chocolate and the seaweed if using plain chocolate.
4. Roll tablespoons of the dough into balls and place onto the lined trays, leaving space between them to grow. Flatten the balls slightly with your fingers, then place in the hot oven for 12-14 minutes, or until lightly golden. Leave to cool completely.