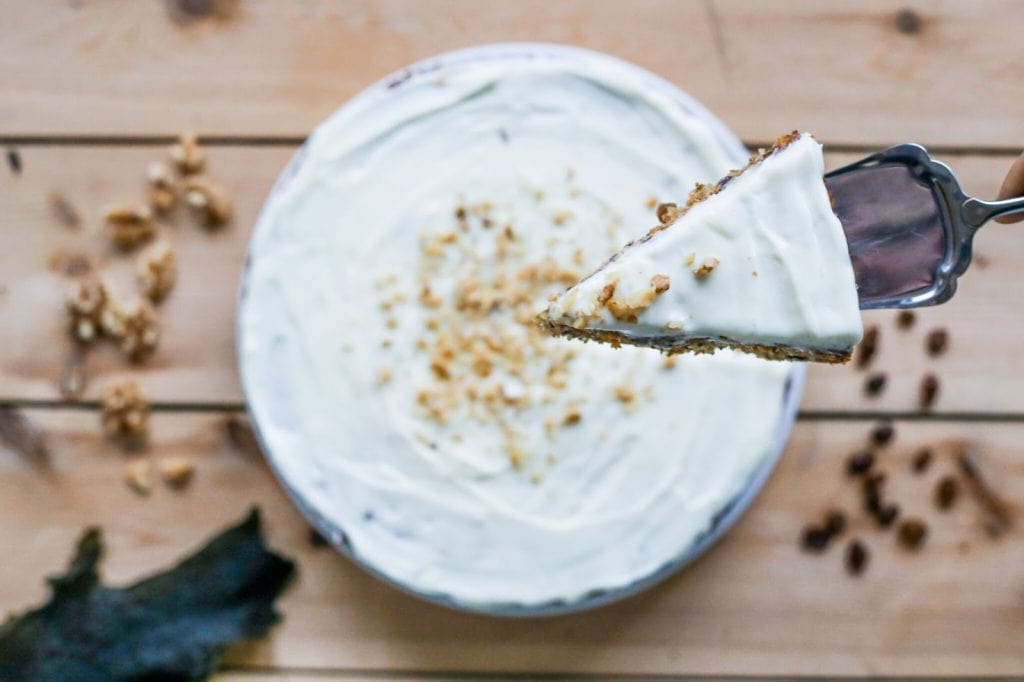 Carrot and Sugar Kelp Cake
Ingredients:
Cake:
450 grams flour
2 tablespoons baking powder
2 teaspoons vanilla powder
2 teaspoons cinnamon
250 oil
100 grams sugar
150 grams brown sugar
4 eggs
700 grams grated carrots
15 grams of fried and ground sugar kelp
200 grams walnuts
50 grams raisins
Icing:
200 g Philadelphia cream cheese
4 tbsp sugar
2 teaspoons vanilla sugar walnuts for garnish
Method:

• Mix flour, baking powder, vanilla powder and cinnamon in a bowl.
• Beat eggs and sugar until eggy in a separate bowl.
• Find a frying pan and add oil. Wait until the pan is really hot and add the kelp. Fry the seaweed until it has a golden brown color.
• 4. Cut or crush the pliers into small pieces.
• Carefully mix seaweed into the egg mixture and let it rest for 5 minutes.
• 6. Stir the dry into the wet mixture.
• 7.Add carrots, walnuts and raisins.
• 8. Pour the mixture into the cake tin and place in the oven. Bake for an hour at 180 degrees.
Glaze:
Whip cream cheese, powdered sugar and vanilla sugar until white and fluffy.
• Spread the icing over the cake when it has cooled.
• Sprinkle with powdered sugar and walnuts.