Blue Cheese, Truffle Seaweed & Pear Pizza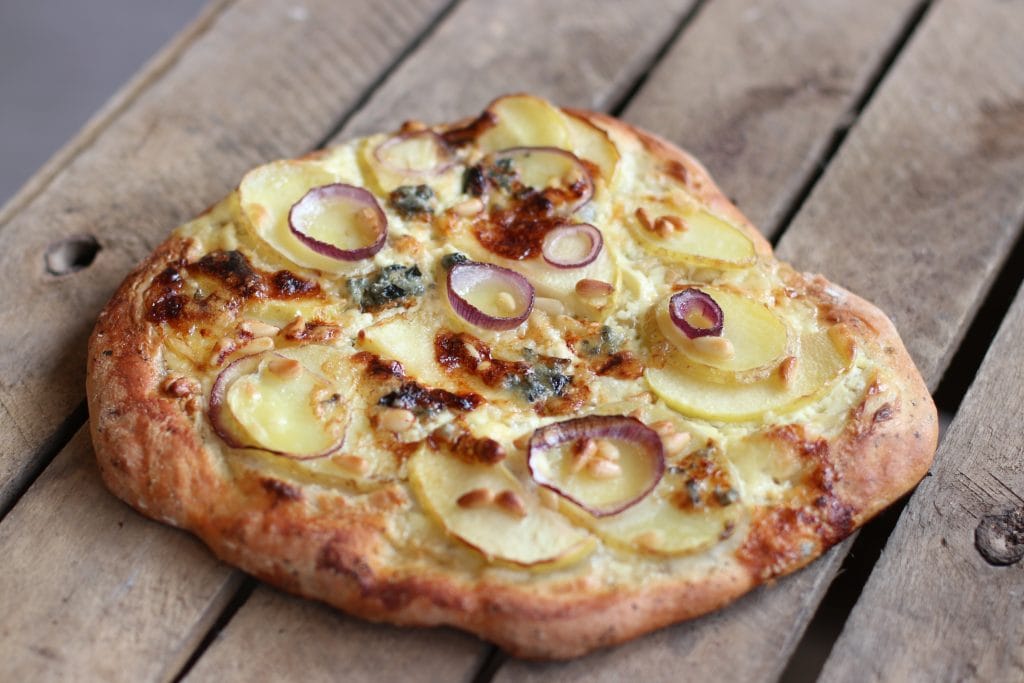 Blue Cheese, Truffle Seaweed and Pear Pizza
Ingredients:
Creme Fraiche
2 Cloves of Minced Garlic
Juice of 1 Lemon
Blue Cheese
1 Pear
1 Potato thinly sliced
Pine Nuts
Sprinkle of Truffle Seaweed Salt
Directions:
Generously layer Creme Fraiche to your pizza base.
Cover pizza with minced garlic (add as much as you want), lemon juice, and season with salt and pepper.
Add sliced pear, thinly sliced potatoes, and pine nuts.
To finish your pizza top with crumbled blue cheese and a sprinkle of Truffle Seaweed Salt.
Preheat your oven to 255 degrees C and bake your pizza for 15 to 20 minutes.
Enjoy.