Lofoten Seaweed: Our Story
Established in 2016, Lofoten Seaweed is built on the heritage of two different cultures – Northern Norway meets Japan.
Angelita, a daughter of a fisherman, grew up cutting cod tongues, and baiting long lines for her father in the fishing village Napp. Living off the ocean was a lifestyle for her coastal fishing family and became the foundation of her commitment to the ocean and curiosity for seaweed as the food of the future.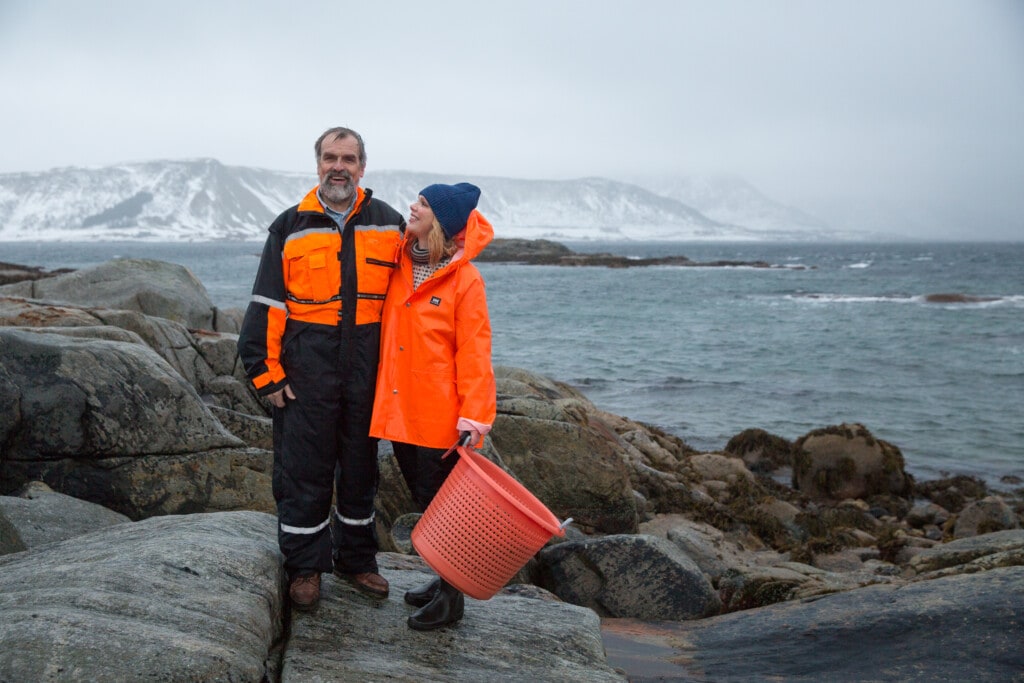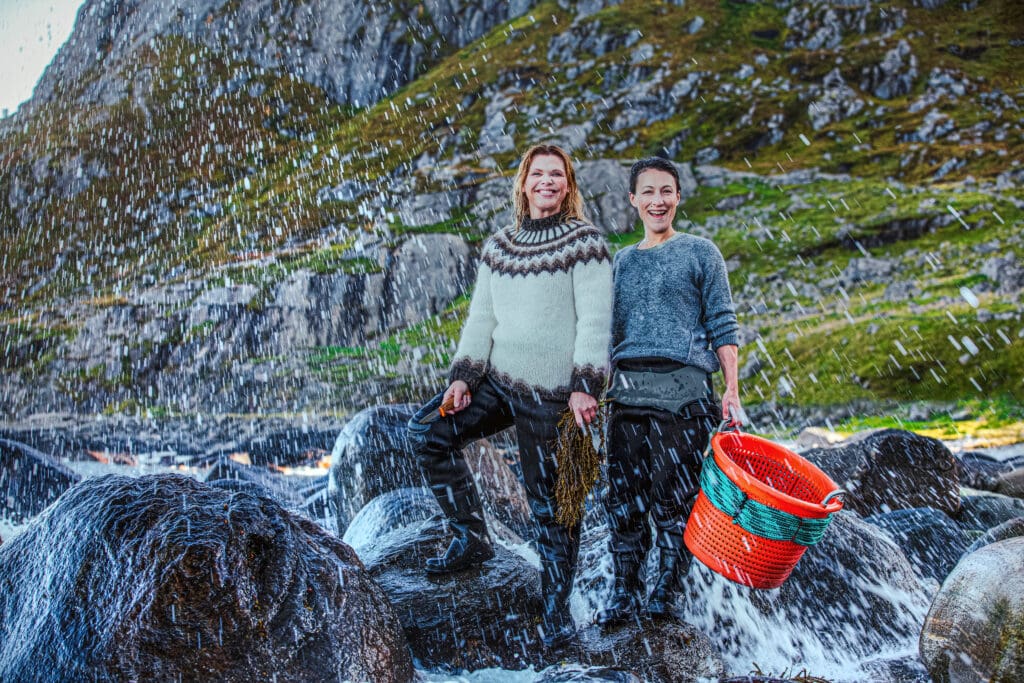 Best friend and co-founder, Tamara, grew up in New Zealand where her Japanese mother served seaweed for almost every meal. She has brought her love of an algae-based diet and Japanese food traditions with her to Norway. She is a foodie, loves cooking and tasting great flavours! This knowledge and experience is the foundation for Lofoten Seaweed´s quality assurance and product development.
From each of their islands, with very different upbringings, it was common interests for health and exercise that brought Tamara and Angelita together during their master's studies in Physical Therapy in Australia in 2006. Today, the friendship has expanded to business partners and entrepreneurs.
Their strong common interest in food, sea and health combined with a small amount of madness are the basis for their commitment to Lofoten Seaweed and to introduce seaweed into the Nordic kitchen.
Friendship has been a strength in their work, but their different qualities shows the beauty of collaboration. Northern Norwegian temperament and creativity combined with Japanese detail and quality focus. An unbeatable combination that has resulted in 2 US design awards, 3rd place in Arctic value creation, 2017 Food Ambassador in Lofoten, honorable mention at the Local Food Entrepreneur of the Year awards, Female business award 2018 and Norges Vels Entrepeneur of the year award for working with sustainability and future of food.
They are committed to creating jobs and environmental impacts in the local community, are proud to be a women's company with 4 employees. They supply seaweed and kelp to Michelin restaurants and Bocuse d'Or finalists, and collaborate with award winning and innovative food producers. Our products can be found on the shelves of 130 stores nationally and internationally.
But they also deliver home to you – right from the online store!
From Lofoten, weed LOVE!
Lofoten: Our Location
Lofoten is famous for its spectacular scenery, and majestic snow-capped mountains dropping straight in to wild seas. In the winter, northern lights, wild storms, and cod fishing, and in summer the beauty of the midnight sun. The weather changes are as fascinating as nature itself. Life up here challenging and beautiful.
But Lofoten's beauty goes far deeper, deep into the sea. Our ocean is unique, because the warm gulf stream flows under the cold arctic waters and creates a huge amount of movement of nutrients and provides the basis for a unique and diverse under water life. Here you will find among other things the world's largest cold water coral reefs and the largest cod population in the world. Nappstraumen has one of the world's strongest tidal currents and this fast-flowing, nutrient-rich water provides optimal growth conditions for seaweed and kelp. It is here that we harvest, sustainably whilst closely monitoring the ecosystem to ensure minimal impact.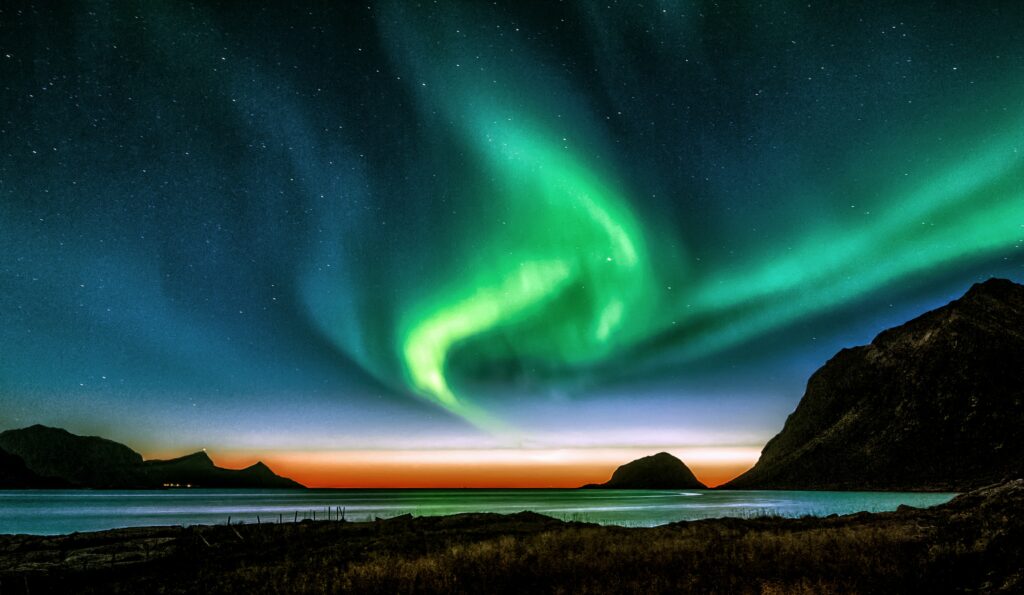 Lofoten: Traditions
In Lofoten, we have lived by and off the sea for thousands of years and marine life has been the basis for our survival on these harsh islands.
Every winter, the Arctic cod embark on a journey from the far north to spawn in Lofoten. A journey that provides the basis for life for an entire region. The cod fish or ´skrei´ is hung on large drying racks to dry in the sun and wind. This natural process is what produces the famous dried fish called stock fish.
The mild winter unique to Lofoten provides the ideal conditions for drying and gives Lofoten´s stockfish the highest quality, so good that it has the honor of being able to achieve the EU's protected geographical indication (PGI) logo, just like champagne from the Champagne region in France.
There has also been a historical tradition for seaweed. Back in the day, the Vikings had extensive knowledge of the nutritious and healing properties of seaweed, and dulse along with stockfish, were used as nutritious food sources on their long journeys. Due to its meaty and rich taste, pulse was also a popular snack next to a glass of mead. However, with plentiful access to fish, the seaweed traditions that were oncebecame lost along the way.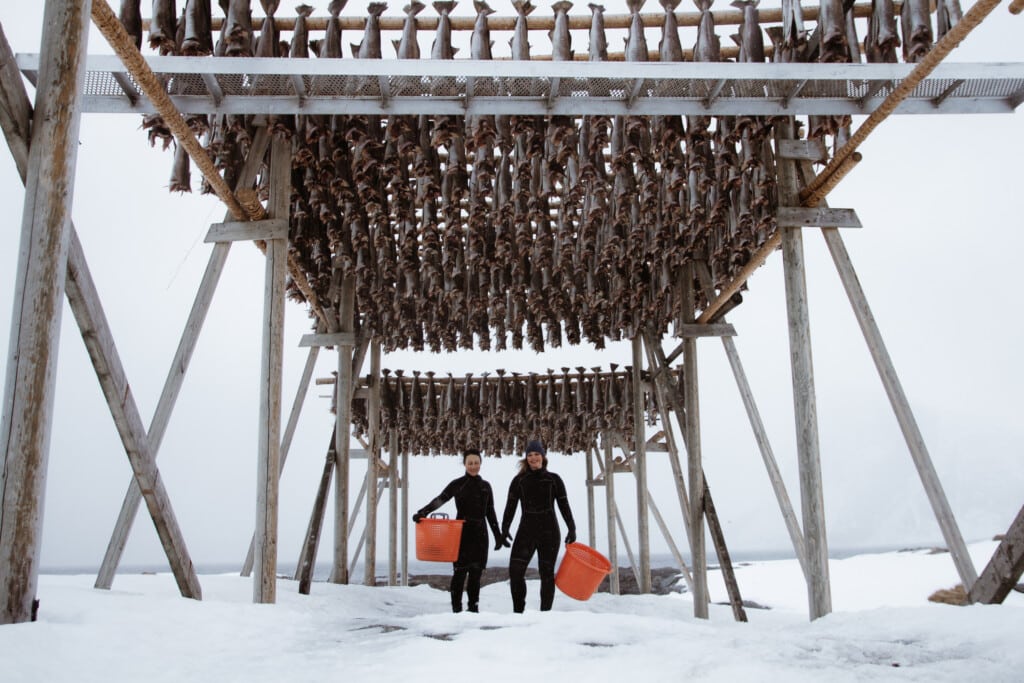 Organic and sustainable harvested seaweed
As one of the few companies in Norway who harvest wild algae, we have a duty and responsibility to protect and safeguard the ecosystem. Sustainable harvesting for us means that the methods ensure regrowth and minimal impact on marine life. Our mapping, risk assessments and harvesting methods have been researched and reviewed to ensure high quality and optimal regrowth.

We only harvest in the purest waters, away from potential pollution from farms, harbours or communities. The areas are mapped in zones that are rotated in a system that ensures sufficient time for regrowth and reproduction. The seasons are governed by the species' growth and reproduction times. The harvest itself follows the rule of cutting across the algae's growth zone. This can vary from species to species. With this strategy we see a strong and healthy regrowth year on year. All our harvests are recorded in a software programme and we report the catch to the Råfisklaget.
With these systems and methods in our production we achieved DEBIO approval in 2019 and our products are therefore certified organic.
In order to ensure that our supply meets demand, we will in some cases supplement with organically cultivated Alaria esculenta (wakame) and Sacharrina latissima (sugar kelp) from Lofoten.